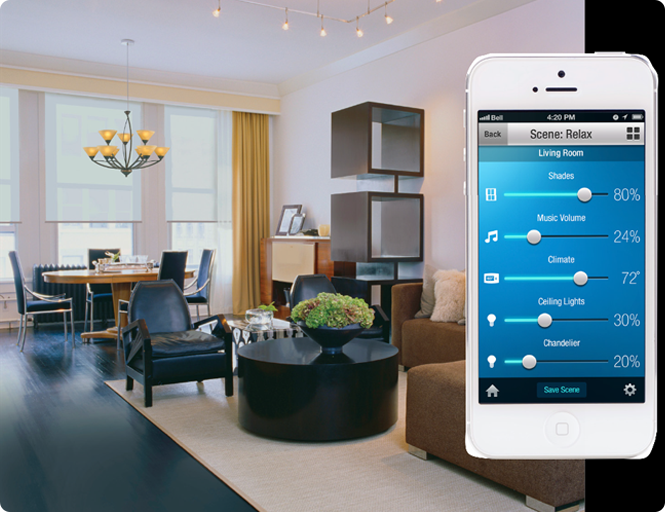 Australian solar homes wishing to further increase their energy performance and self-reliance may significantly embrace the "smart home" concept next year and investigate house automation options.
This year saw the quick uptake of clever inverters and battery storage that make it possible for tracking of solar power systems from anywhere a web connection is readily available. Batteries and inverters have actually become aspects of the online environment; the Web of Things (IoT)
A wise house enables the control of home appliances automatically and remotely through the internet utilizing a device such as a mobile phone– and these "IoT" home appliances can work in tandem with a photovoltaic panel system.
In a solar and battery powered smart house, a specific device could be instructed to operate throughout the day if solar generation conditions are beneficial, or if energy storage in a battery is sufficient.
This suggests energy-hungry home appliances might operate during times of peak electrical power rates; however just utilizing solar and kept energy through, for example, solar hot water panels All this could happen perfectly, with the home owner working out as much or as little control over exactly what takes place and when as they select.
Utilizing wise algorithms, these systems can learn our routines over time and continue to modify and optimise energy effectiveness.
An exciting element is that moving towards a smart house does not always indicate changing all your devices; however just setting up some easy to use and economical add-on innovation. Instead of having a bazillion remotes floating around your house, they'll all be controlled by a single clever app.
The clever homes principle isn't some far-off possible circumstance– it's already beginning to occur now. An area of the world where home automation is actually removing is our own; the Asia Pacific.  Solar hot water systems Melbourne and other energy efficient systems of the continent are every bit a part of this process as well.
Inning accordance with Statista, the Asia Pacific currently accounts for the lion's share of wise linked significant home appliances deliveries (65% in 2014). The Asia Pacific market will continue to grow even as home automation takes off somewhere else; reaching 68% of market share in 2020.
We're only just beginning to scratch the surface of the energy efficiency and benefit capacity of home automation.
Energy Matters has actually simply released a guide on clever house innovation that offers a broad introduction of home automation, the gadgets that enable it and the Web of Things– together with the role solar power and battery storage will play in making our lives more comfy, convenient, energy efficient and connected.
Read more at http://www.energymatters.com.au/renewable-news/solar-smart-homes-em5801/.